Whether you're brand new to poker or you're just looking to plug some leaks in your game, PokerStars School has you covered.
Here's a look at some of this week's brand new content from PS School, which will help you find the poker style that suits you, challenge you to boost your bankroll, and get answers to questions from none other than Daniel Negreanu…
---
Finding your poker style
"In poker, a robust mental game is vital for success," writes Pete Clarke. "In order to achieve a strong mental game, it is important to find the right balance between, on the one hand, playing in a manner in which you are comfortable and, on the other hand, pushing yourself to change your game for the better."
Whether you lean toward playing a tight-solid, solid-aggressive, opportunistic-aggressive, or all-out-attack style, one of the best ways to find this balance is to consider what style naturally suits you.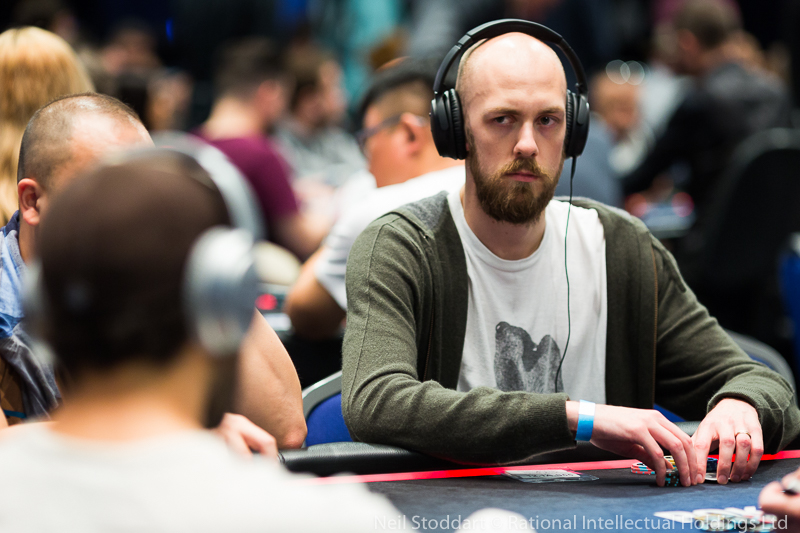 Stephen Chidwick, king of the robust mental game
"Finding your natural winning style and tailoring your game around it is likely to contribute to a calm and settled mind-set," says Clarke. "This is crucial for getting into the zone and accessing your A-game on a regular basis."
Click here to learn about the pros and cons of all four winning styles.
---
Beginners Bankroll Challenge
If you've never played for real money and you've been thinking about taking the plunge, PokerStars School has just the thing to help you get started.
The Beginners Bankroll Challenge provides a series of fun mini-missions that you will help you build up your poker bankroll while you improve your poker skills, complete missions and earn tournament tickets, and begin playing poker with confidence.
Anyone who has never made a real-money deposit is eligible to participate. Just click here to get started.
---
Videos: MTT Strategy Course
Federico Sztern kicked off his new video series on MTT strategy last week. This week he returns with three full lessons in the series.
If you're looking to learn about how to stay patient, set a goal, understand risk, and build an effective preflop strategy for the early stages of a multi-table tournament, you're in the right place.
Sztern's MTT lessons continue with
Early Stage Preflop Play
and
Late Stage Preflop Play
. Check out the
PS School Youtube channel
for more videos on a wide variety of poker topics.
---
Question of the Week
The PS School Question of the Week offers school members a chance to pick up some prizes and get to know each other at the same time.
Last week's question asked which famous or favorite poker player you would most like to meet and why, and what your one poker strategy question for them would be. PS School member 8Alfa8's response was chosen as the winner.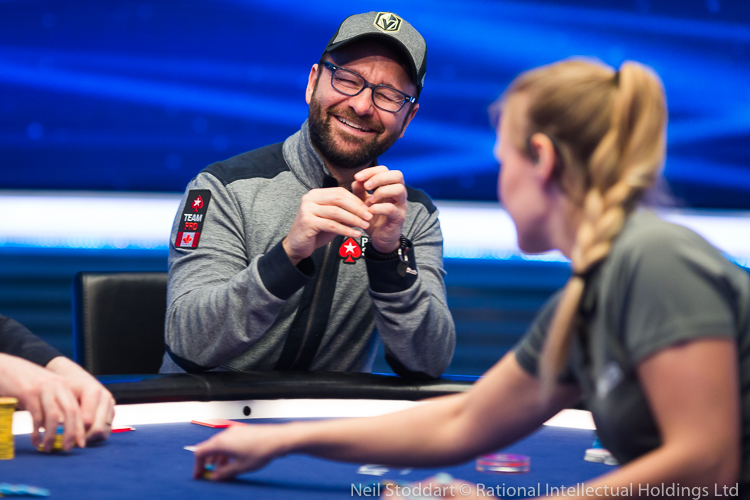 8Alfa8's choice, Daniel Negreanu
8alfa8 chose Daniel Negreanu because, based on what 8Alfa8 has seen on TV, "his direct play and the ease, elegance and, of course, good mood in the races are exemplary. You can still see clearly what a good player and cheerful sympathetic human he is. His fantastic gameplay and good humor are visible in TV."
8Alfa8 would want to ask Negreanu about tournament strategy, specifically dealing with the stress of the bubble and the portion of the tournament between there and the final table.
This week's question is open for entries and asks: Which poker game is best for you?
Why did you choose this particular game? How will you improve at this game?
Leave your own answer on the PS School forum for a chance to win 25T$ and a Community Tournament Ticket.
---
Other new PokerStars School content you might enjoy
• Strategy: Fighting for small multi-way pots
• Strategy: Tips for playing in the League
• Four free ways to learn to play poker with PokerStars School
• Winners Wall: Every Table Is Different
Open a PokerStars account today and start learning from PokerStars School. Click here to get started, and then click here to register for PokerStars School.
---