Former footballer Brian Deane spoke to BetStars News about his former clubs including Sheffield United, with whom he had three spells, as well as Leeds United and Middlesbrough.
The striker, who netted more than 200 goals in a 20-year career, opened up on a range of topics.
Sheffield United
BetStars: The Blades beat Wednesday at Hillsborough earlier in the season, how do you see the Steel City derby going at Bramall Lane this time around?
Brian Deane: I think the advantage is definitely with Sheffield United because there's been a lot of players at Sheffield Wednesday that are underperforming this season. I know they've got a new manager in and he'll still be finding his way but he won't be used to a derby in this country so it will be interesting to see how he prepares his team. The derby is a very different game because you have to understand what's going on in the city, to get a grip of it and the players. When I was playing we had players who were from the city and knew how much it meant and at that time it energised the whole squad.
What do the Blades need to do to overcome their rivals?
BD: I think they've got to start the game at a high tempo. Sheffield Wednesday make mistakes and United need to look to capitalise on those mistakes, go hunting really. I think that they should be quite confident in the way they've been playing so if any team is going to approach the game with caution, it's going to be Sheffield Wednesday.
From your own experience, what was it like playing, and scoring, in the Steel City derby?
BD: When you're involved in those games, it's great and to score in it is even better because you get that instant legendary status with the fans, so yeah it's a great feeling. Obviously to win as well, it's fantastic. A lot of it is about relief as well because you really do not want to lose that game and the players will feel that on Friday.
What was your fondest memory of your time at United?
BD: I obviously had three different spells there so I had some great times. Overall when I think about my time at Sheffield United, it puts a smile on my face. The goal I scored against Liverpool would have to be up there as one of my favourites I think just because it was from 40 yards against Bruce Grobbelaar and that's probably the one that stands out to a lot of people. Also the promotions that we had, the victories against the bigger teams. They were all good memories.
What was it like scoring the first goal in Premier League history, against Peter Schmeichel of all people? Did it feel iconic at the time?
BD: To be honest it just felt like another game, another goal. But obviously everybody talks about it now so yeah it feels good. It means something now but at the time it was just another goal at the beginning of the season.
25 years ago, Blades fans were celebrating…#OnThisDay in 1992 Brian Deane scored the @premierleague's first EVER goal against @ManUtd… pic.twitter.com/cCETKqp2eq

— Sheffield United (@SUFC_tweets) August 15, 2017
What was your relationship like with the Sheffield fans?
BD: I had a good relationship with the United fans. I think Sheffield Wednesday fans respected me but respect only goes a long way really because they obviously fear you if you're going to cause damage to their team and it would be the same the other way round. If you're asking one of the other lads like Sir David Hirst the same question, there's a begrudging respect. I love Sheffield, I love the fans, I think it's a great football city. I honestly wish that both teams were doing well but obviously Sheffield United better than Sheffield Wednesday!
Who should the Blades look to sign in the January transfer window?
BD: Obviously James Wilson comes with a pedigree coming from Man United. Sheffield United have got several different types of forwards and I would've thought if Chrissy were to bring in another forward he would bring a different dimension rather than similar to what he's already got. So I think James Wilson is a good addition. I think Chris has done really well with the amount of funds that he's had to play with, better than most managers in the league. Obviously he would've done his due diligence on Lee Evans and Ryan Leonard.
Is there anyone else the Blades should look to sign in the January window?
BD: I think a dominant midfield player, somebody who dictates the pace of the game. Perhaps somebody to compliment the players that they've already got, somebody to replace Paul Coutts. They've got a lot of left-footed players in midfield so to balance it out with a right-footed dictatorial midfield player would definitely be a good signing for the club.
Who would you say has been the stand-out player for the Blades this season?
BD: Leon Clarke has stood out for me because he's scored some fantastic goals this season. When people have written him off because he's been with a lot of different clubs, he's almost come back from the dead and he's performing fantastically for United this season.
You played with Chris Wilder at Sheffield United, how do you think he is doing at the moment? What does he bring to the side?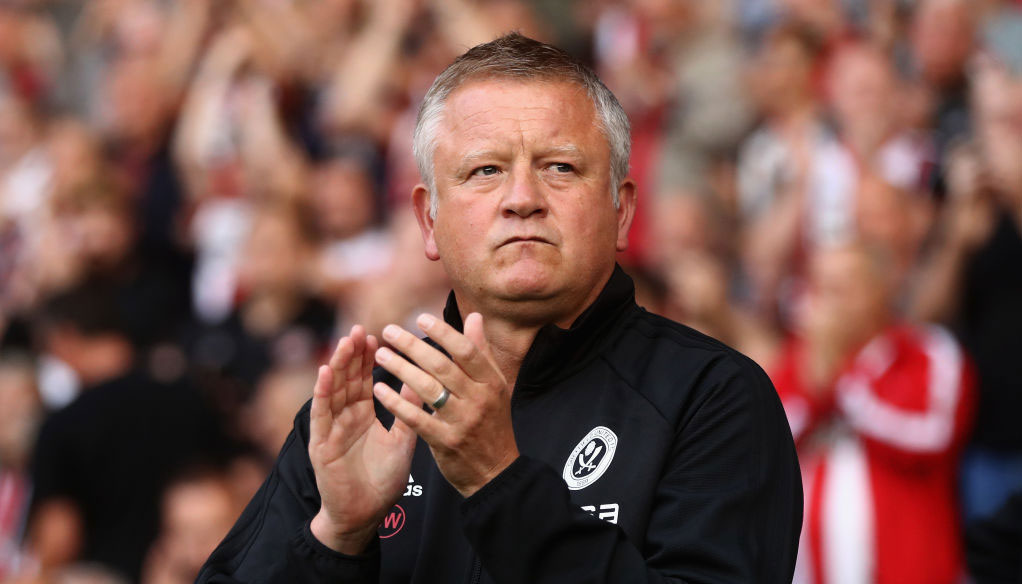 BD: Obviously Chris went into management a long, long time ago so he's reaping the rewards now for all his hard work. What he brings to the side is honesty, I think that's the main thing. He's an honest guy, he understands football. He's been around football a long time. You've got a lot of managers out there who talk a lot and a lot of it is staged but Chris is the kind of guy who will just say it how it is. I think that's really important for the players.
Would a managerial job in the English league appeal to you?
BD: It would've done a while ago but I'm not bothering anymore if I'm totally honest. I managed abroad for a couple of years and came back. I was trying to be interviewed and it didn't happen. To be honest I've moved on from that.
What do you make of United's chances in the FA Cup after they were drawn with Preston?
BD: They can definitely get through to the next round. I suppose after that it's hard to say, it depends how kind the draw is. But like all good managers, Chris will want to win every game.
United are currently seventh in the Championship, one point behind your old club Leeds, and were top of the table earlier in the season – what do you make of their promotion chances?
BD: It's going to be hard to get automatic promotion. I think that if you look at the other teams in the Championship, they all have bigger squads than Sheffield United so it's a fantastic achievement what Chris is doing at Bramall Lane at the moment. I think a play-off place and trying to go up via the play-offs would be fantastic.
Who are your tips for promotion from the Championship this season?
BD: I'd put my house on Wolves. Perhaps Derby have got a good shout, Aston Villa might have momentum. Obviously I'd like to see Sheffield United go straight up but I'm just saying it's going to be a difficult task.
Leeds United
What do you think of the job Thomas Christensen has done at Leeds? What does he bring to the team?
BD: I think he's done a good job, it's a different league. I think he's come in and he's done well. I think they're a few players off from being serious promotion contenders if I'm being totally honest. I think they need a forward with pace, mobility, and physical presence. But that's the recruitment side of it. I think they've done well to be where they are. They were very good at the beginning but they fell away. But it's been a good team effort to be honest.
Do you think this could be the season that Leeds finally gain promotion to the Premier League? What do they have to do to return to the Premier League?
BD: Like most clubs, you have to have a sustained budget that is going to be able to compete at the top level. So a lot of investment really and good recruitment. I also think they need a Premier League forward but it's a matter of who they can afford to bring in.
How much will it have hurt the club being knocked out of the FA Cup by League Two side Newport County? Do you think this could hamper their league form?
BD: I don't think it's going to hamper their league form. I just think it's an embarrassing defeat to be honest. Leeds should be able to put out a team that's going to beat Newport any day of the week. It's as simple as that. If they can't compete against a League Two team and you play for Leeds United then you shouldn't be playing there. A lot of players could've done a lot better.
League Two @NewportCounty have come back from 1-0 down to knock @LUFC out of the @EmiratesFACup 🙌 pic.twitter.com/o3FzBkb4dS

— The Emirates FA Cup (@EmiratesFACup) January 7, 2018
How important are the domestic cup competitions to a club like Leeds?
BD: In this division the cup competitions are not very important unless you're talking about income. I think the main goal is promotion but realistically you can say that Bristol City are in the League Cup semi-final. But I don't think you'll get a team outside the Premiership winning the cup competitions.
Chris Wood was a pivotal figure for Leeds before signing for Burnley. As a fellow striker, do you think the team have adequately replaced him?
BD: I think he had an outstanding season last year and everything he touched went in. I'm not sure they've got the same sort of player up front that's scoring every time he goes into the box.
How did Leeds change during your two spells at the club (1993-97 and then 2004-05)?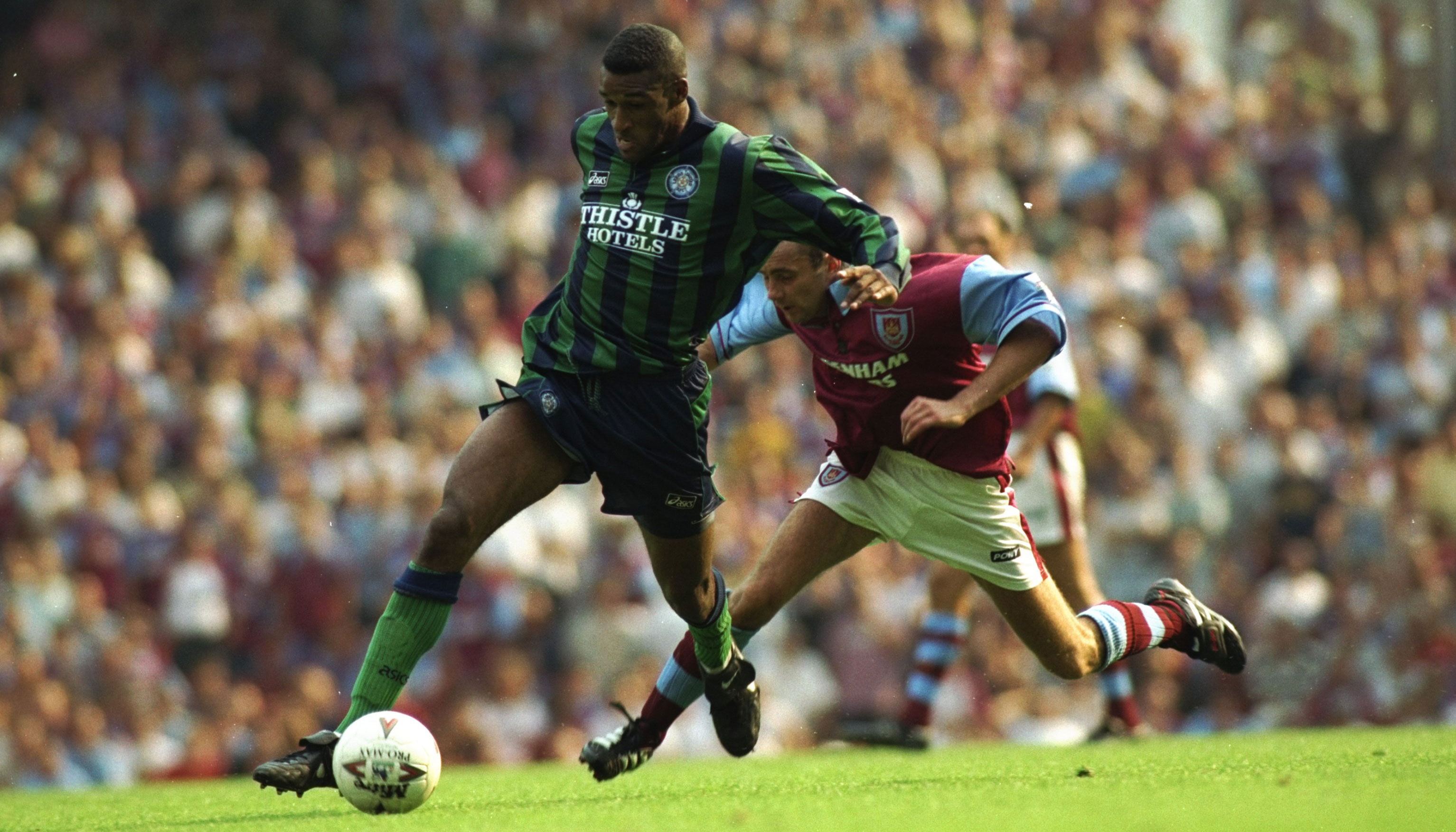 BD: Simple. When I was first there, we had a team that finished fifth in the Premier League twice. When I went back for my second spell we nearly went into liquidation so completely different situations. Lessons should've been learnt, it's taken a long time to recover but hopefully they're on their way back now.
You were Leeds' all-time most expensive signing when you joined them for your first spell in 1993. Did this create any extra pressure on your move?
BD: Yeah it probably did because I'm from Leeds so perhaps I had a burden that I realise looking back now I shouldn't really have carried. But I was young and you want to do your best. And sometimes because of that you react in a certain way and I was trying too hard. In my second season I settled down and enjoyed my time there.
Do the inflated fees paid for players nowadays at the highest level (e.g. Coutinho) create additional pressure on the player moving?
BD: No I don't think so, we're in a different era now and records are always being broken so nobody really thinks about the money and the value of it. If you think that at the time Leeds paid £2.7m for me and that's hard to think what that would've equated to now. If you look at a top-five club now, what they pay for centre-forwards you're talking £40m, so it's a lot different.
What was it like moving from Sheffield to their local rivals Leeds? How did the fans react?
BD: Well they weren't happy, that's for sure. It's not a good fit really but it's football. I made the move, my first year there wasn't really great for me I must admit but I think in the second year moving forward my ability came through.
Middlesbrough
Middlesbrough currently sit in eighth place in the Championship table, having been touted as early pre-season favourites. What is a realistic ambition for Boro this season? Can they gain promotion back to the Premier League?
BD: I think they could get in the play-offs but that's about it. I do think they've lost momentum, perhaps with Tony Pulis coming in things will change but I'm not sure. I think he's obviously a very good coach but it will still be difficult for Middlesbrough to guarantee promotion.
What did you make of Garry Monk's sacking?
BD: There were rumours and so on in the press. If I'm honest I didn't really see him as a fit, if you look at him at Swansea. I think some clubs have to think about their cultural surroundings to get the best out of the squad accordingly. Geographically you might be able to attract certain players in certain areas. I think the north-east is not one where you're going to get the best players so you have to stick to a club methodology where you're going to produce or buy players who want to be at the club.
How does this job represent a different challenge for Tony Pulis compared to his recent positions?
BD: Perhaps Tony might have to change his style a little bit. If you think about what he did at Stoke and West Brom, they were very solid and hard to break down but I think the Boro fans will want a little bit more fluidity and freedom on the pitch.
Have you been impressed with Britt Assombalonga this season? Can you see him playing in the Premier League one day?
BD: I think he's done well. He's quick and mobile. Typically playing in the Championship he's going to score goals and he's probably got the attributes that you need at any club. You could drop him into most clubs in the division and they'd be happy with what he'd contribute. I suppose I could see him playing in the Premier League in the same way that Michail Antonio has fitted in.
How do you rate their chances in the FA Cup following their win against Sunderland? Do you think Pulis will place importance on the competition or will he be looking to focus on the league?
BD: Realistically, they're not going to win the FA Cup, they might get through to the next round. I'm just being honest, I think with clubs outside the Premier League you've just got to take it one step at a time. I don't think any club outside the Premier League is going to win the FA Cup, they're just not good enough. I think Pulis has got to focus more on the league, Middlesbrough have got one of the biggest budgets in that league so mid-table's not going to be good enough.
Take a look back at the goals from Saturday's cup success over @SunderlandAFC ⚽️⚽️ #UTB pic.twitter.com/Pn7jO6V2cf

— Middlesbrough FC (@Boro) January 8, 2018
Do you think Aitor Karanka is a good appointment by Forest?
BD: I think potentially definitely, he did a very good job at Middlesbrough. I'm not quite sure what happened in the end, it all seemed to go a little bit pear-shaped. But he'll come in and have his contacts from Real Madrid and Jose Mourinho so he'll be able to call in a few favours. It's a good club Forest so it'll be interesting to see what he does.