Michael Bisping has been pushed out to 5/2 to get back to winning ways when he faces Kelvin Gastelum just three weeks after losing his UFC middleweight title.
Bisping's year-long reign at the top of the 185lb division was ended at UFC 217 earlier this month when he was choked out by the returning Georges St-Pierre in the third round of their bout at Madison Square Garden.
Rather than lick his wounds, the 38-year-old has opted for a quick return to the octagon and will top the bill at a UFC Fight Night in Shanghai this weekend when he takes on Gastelum.
The always game Bisping, Britain's first and only UFC champion, took the fight on two weeks' notice after Anderson Silva failed a drugs test and he is looking for redemption on Saturday.
He said in a video on the UFC's official website: "UFC 217 was a big fight but ultimately I lost. I was more disappointed than what I let on and I had inner demons that I had to exorcise.
"As soon as I heard about Anderson Silva dropping out, I thought 'they need a replacement', so I spoke to my wife real quick, I texted (UFC president) Dana (White) and 20 minutes later he gave me a phone call, and here we are.
"This is a gift from the gods, almost. This gives me a chance to get back in there, eradicate that loss, get back to winning ways, fight to the best of my ability and make me able to sleep at night."
Bisping, who has won 30 and lost eight of his mixed martial arts contests, is renowned for his trash talk towards an opponent in the build-up to a fight.
But he is focused solely on his own performance this time around against a fighter who has attracted plenty of support and is rated at 1/3 to emerge triumphant.
Bisping added: "I literally have no opinion of Kelvin Gastelum whatsoever, nothing negative to say.
"I'm fighting myself in this fight, Kelvin is just a symbol in this fight. I'm going to go out there and show the world what I'm capable of.
"I've got to go out there and control my emotions, just have fun. If I go out there and have fun in this fight then I'll make short work of Kelvin."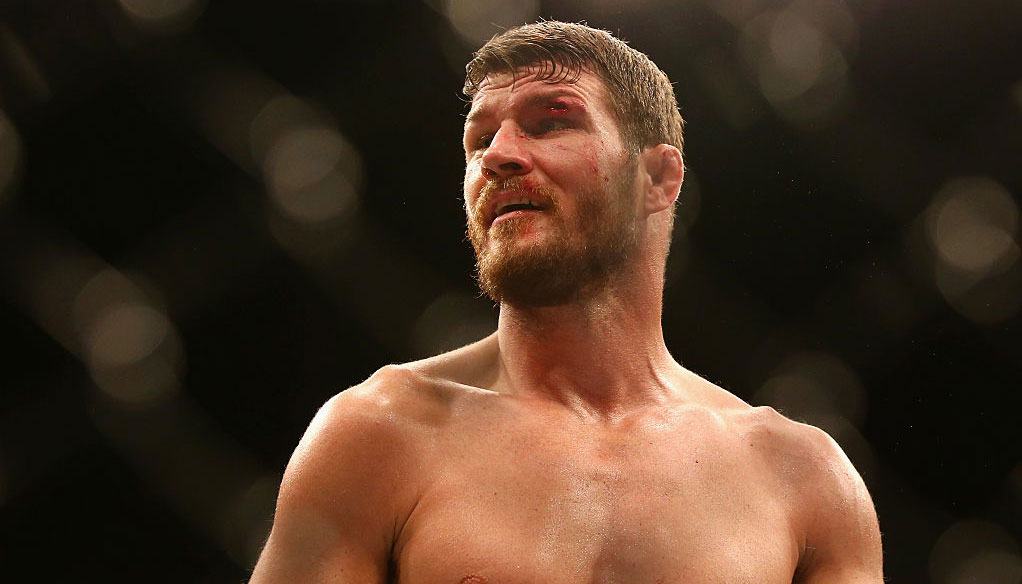 Former Ultimate Fighter winner Gastelum (13-3, with one no contest) is also looking to bounce back from a loss, having been beaten via submission by Chris Weidman in July.
The 26-year-old American, who is noted for his boxing and wrestling ability, is far more bullish about his prospects.
He said: "The way I see this fight panning out is me just going out there and demolishing Mike. I feel I'm going to have the speed advantage and I have a little bit more power in my fists."
Ordinarily this would be a tough fight to call but Gastelum's better preparation should serve him well and the younger, fresher fighter can ensure another loss for Bisping, even if it goes the distance.
Kelvin Gastelum to win @ 1/3
Kelvin Gastelum on points @ 4/1
Click the link to view all the BetStars boxing/UFC odds