OP Poker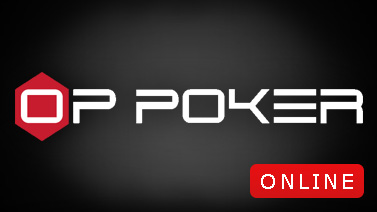 When PokerStars launched Power Up, a unique twist on Texas Hold'em infused with strategies from trading card games, it lit a fire of enthusiasm in a group of friends in Brighton, UK. The OP-Poker team was born, and ever since they've been devoted to unravelling the mysteries of Power Up, as well as any other exciting new formats that catch their eye.
---
Headed by James 'OP-Poker James' Mackenzie, Nicholas 'OP-Poker Nick' Walsh and Eva 'EVAisOP' Reberc, OP-Poker's dedication to Power Up saw the team quickly become one of the foremost authorities on the game's many nuances, strategies and tactics. From Twitch streams to YouTube strategy videos, podcasts, blogs and much more, their dedication to new forms of poker has helped players all over the world get started playing these games.
With a background playing heads-up cash games, hyper-turbos and Spin & Go's – as well as the likes of Runescape and Hearthstone – 'OP-Poker James' is the man behind the lion's share of OP-Poker strategy content. An experienced player both live and online, 'OP-Poker Nick' now hosts regular streams and vlogs, specialising in hyper-turbos and Spin & Go's. 'EVAisOP' manages the team's content and community, and can often be found streaming PokerStars VR.
All three share a love for poker, and a passion for conquering new formats with their community. All came to poker through fast formats such as Zoom, hyper-turbos and Spin & Go's, and their self-set challenge is to get as many players trying out new formats and games as they can. Whenever a new game launches, you can be sure they'll be among the first to try and unlock its secrets and develop winning strategies. And with exciting new games being developed all the time, the team is keen to expand and recruit talented players to help create the kind of great content their audience expects. The best part is that they love to share what they find out, so if you want to improve as a player, keep an eye out for OP-Poker! Check out their Twitch channel here.