It's derby weekend! Some of football's biggest rivals go head to head to settle grudges that have been handed down from generation to generation.
El Clasico! The Merseyside and north London derbies! And of course Freddie Flintoff vs the BetStars traders! Can Freddie beat our experts in a four-game acca using only his gut instincts? Let's find out!
And with our All Sports Acca Bonus, place a treble or higher on any sports events at odds of 1/2 or higher and if your bet wins, we'll boost your winnings by up to £100,000 in cash!
PREMIER LEAGUE: TOTTENHAM vs ARSENAL, SATURDAY MARCH 2, 12:30, BT SPORT 1 (view all markets here)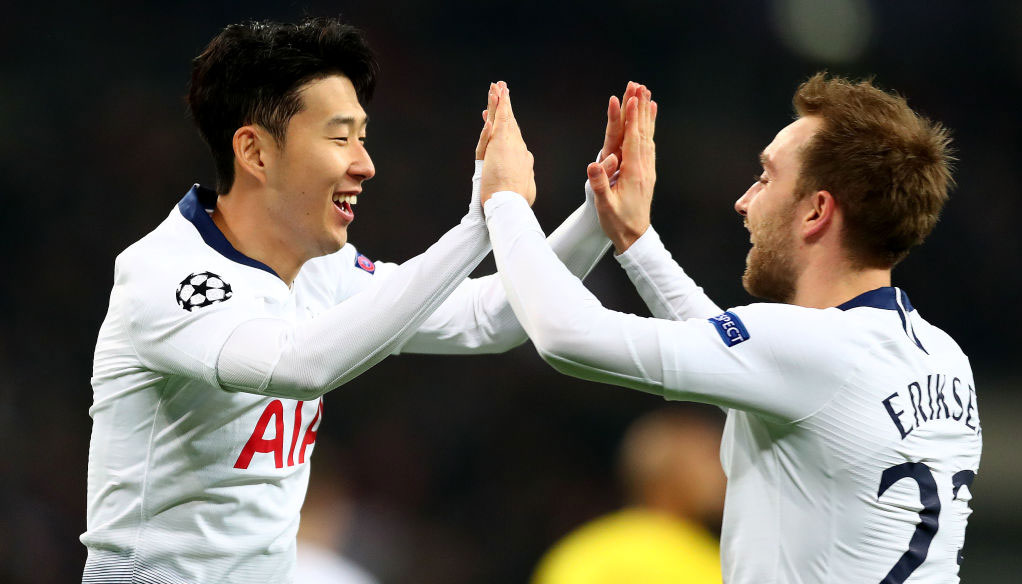 Freddie:
Everyone was shocked last week when Spurs lost to Burnley but I wasn't. Pochettino's reaction when he approached referee Mike Dean at the end of the game shows just how much pressure he's under. He looked like a man who has realised that his chance of moving to United might have gone and he now has to make things work at Spurs.
A lot of people are saying VAR would stop this sort of controversy but I love it! You can't beat a bit of human error for causing drama. I remember at the end of my cricket days they started to bring in video referrals and I didn't have a clue. As a batsman I would never know whether to refer or not if I got hit on the legs – mainly because I didn't have a clue where my legs were! I never was the most technical of players.
Anyway I'm getting distracted. Spurs might have had a wobble but that's not as bad as what's going on at Arsenal. They'll be calling for Wenger to come back soon! Spurs will beat them at the Emirates and only add to Emery's lacklustre start.
Traders:
These are transitional times at the Emirates but even the most optimistic Arsenal fan wouldn't have imagined Emery producing instant success with the current squad. They have certainly struggled for consistency in the second half of the season and yet when things click on the pitch they are a very impressive team.
Despite some poor results they are still in the top four and in the Europa League. Manchester United's resurgence under Ole Gunnar Solskjaer and Chelsea's implosion under Maurizio Sarri makes for a fascinating battle for fourth place and gives this north London derby even more importance for the Gunners.
Spurs have lost both games since Harry Kane returned from injury and we think Arsenal will be able to hold them here and come away with a vital point.
This weekend's best bets
If you're interested in accumulators, check out our regular betting columns:
LA LIGA: REAL MADRID vs BARCELONA, SATURDAY MARCH 2, 19:45, PREMIER SPORTS 1 (view all markets here)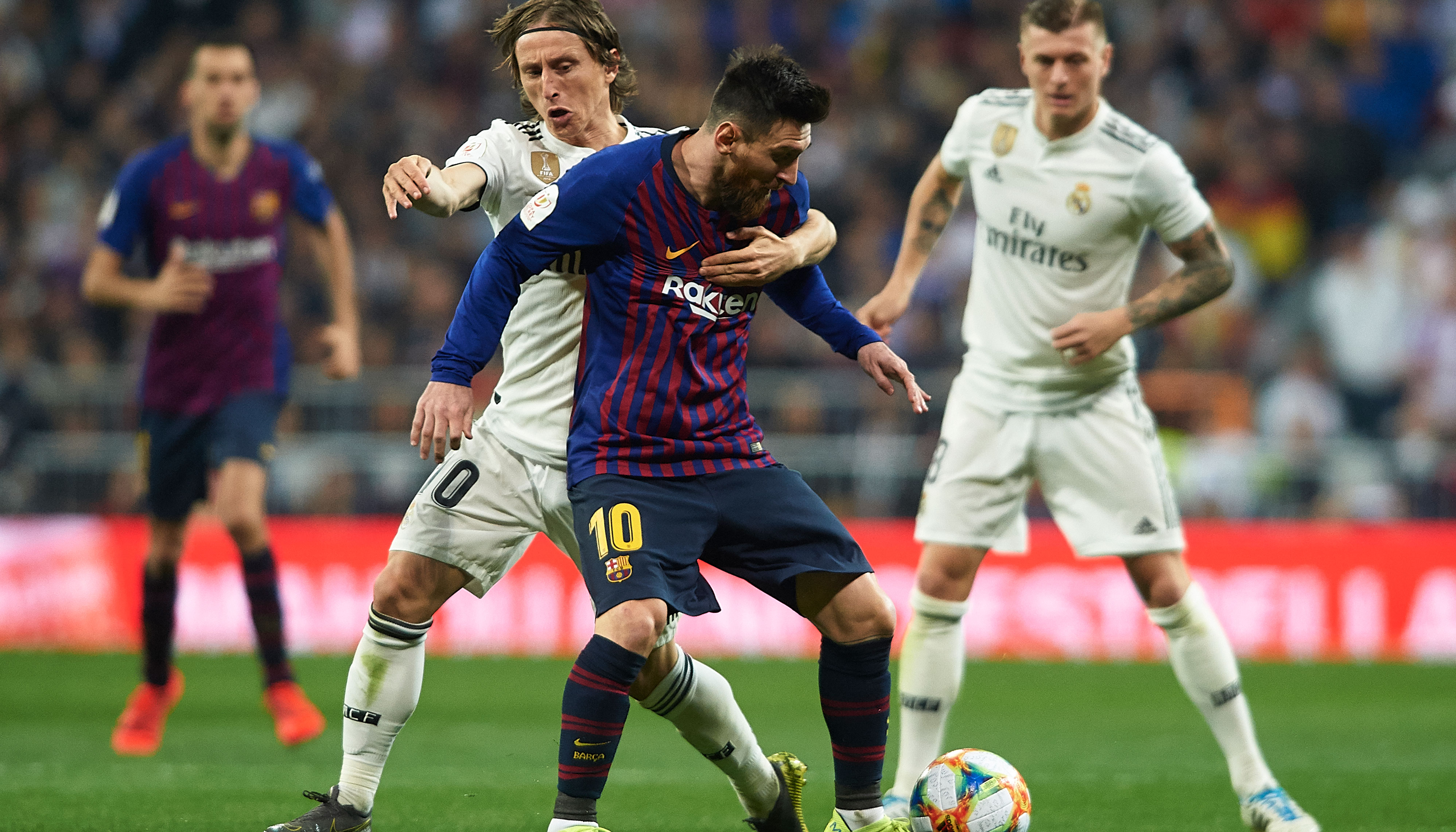 Freddie:
All does not seem well at Real Madrid. Gareth Bale keeps scoring goals and then refusing to celebrate with any of his team-mates. What's all that about?
Apparently he's not that popular in the dressing room because he hasn't bothered to learn Spanish and just plays golf all the time. They've even given him the extremely witty nickname 'The Golfer'. Spanish humour eh!
I can't blame the guy. If I was over there I'd be on the course all day too and just getting by with my pigeon English. If you speak slowly and loudly enough when you're ordering your chips they normally understand English.
Over at Barcelona though it seems like business as usual. Messi is just so good that now it's getting a bit boring. He scored his 50th hat-trick the other day! He seems to be good at everything he does – except maybe tax returns. I bet he's a decent golfer, so maybe he should have a round with Gareth Bale, not that they'd be able to have much of a chat on the way round!
Barcelona to win here. And Messi will probably score a couple.
Traders:
You wait all season for a Real Madrid-Barcelona derby and then two come along at once! This is the second Clasico in a week after the Copa del Rey semi-final that took place on Wednesday night. The last time these two met in the league, Barcelona thrashed Madrid 5-1 and that led to a change in the managerial line-up.
But Madrid have looked much improved since then and Barcelona have had a tough February which saw them pick up only one win in five games. Gareth Bale may well be bound for the Premier League at the end of the season but Benzema and Vazquez are more than capable of getting the job done without him.
That man Messi will always have a part to play in these matches and his hat-trick against Sevilla last week was a master class. As always if Real can keep him quiet then they stand a real chance here. We're going to say Real Madrid will come away with a big win here.
UFC: JON JONES vs ANTHONY SMITH, SUNDAY MARCH 3, 05:00 (view all markets here)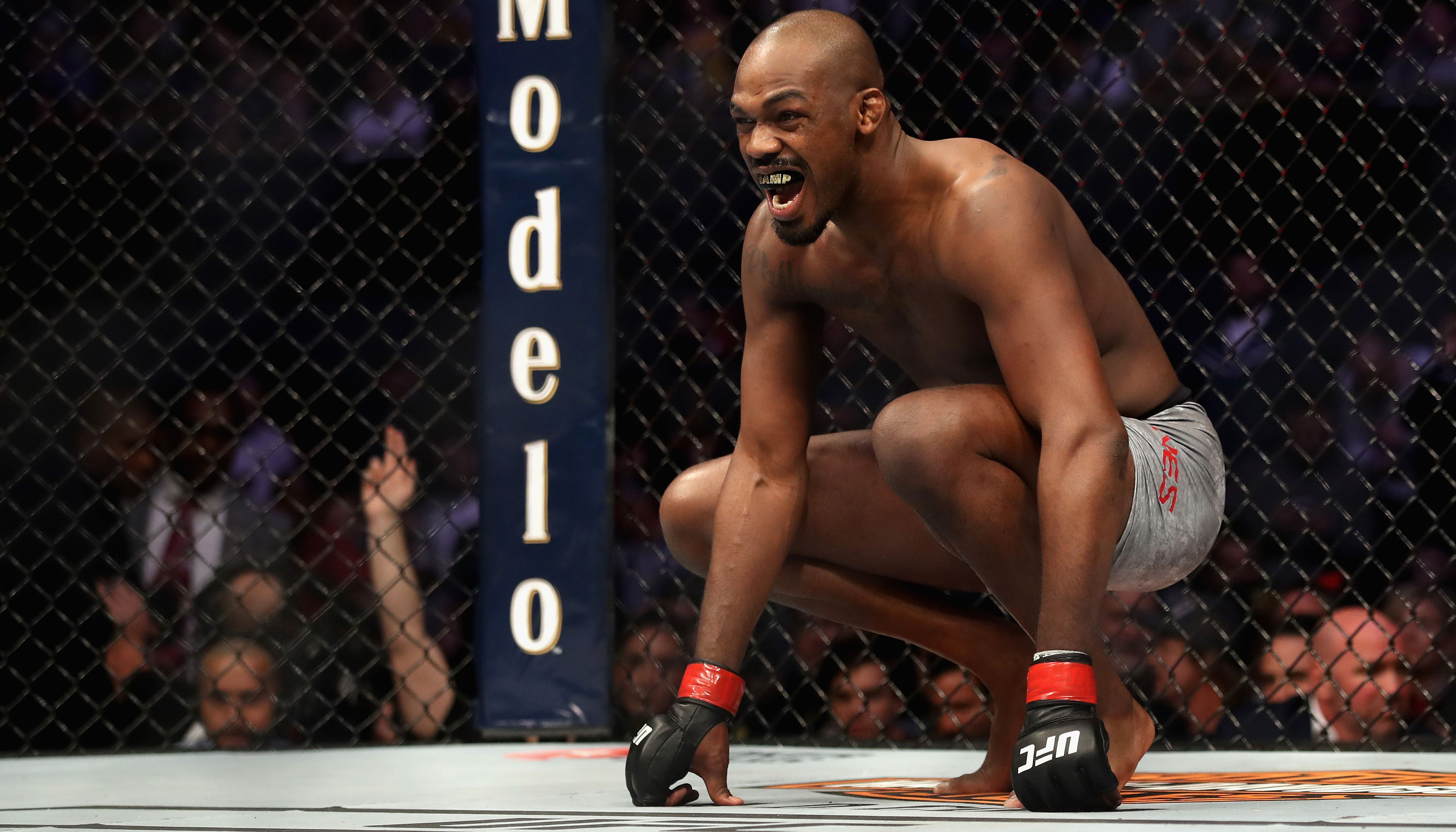 Freddie:
You can't beat a bit of UFC. I can't wait for this fight. What's really making me laugh about it though is the names involved. Jon Jones vs Tony Smith. You couldn't come up with two more ordinary names if you tried. It sounds like someone's made it up on the spot.
Saying that, there's nothing ordinary about Jon Jones. He has to be pound for pound the best fighter to step into the octagon. He's only been defeated once and that was down to a disqualification where he used an illegal angle on his elbow. Apparently it needs to come down at 5 o'clock not 6 o'clock. I don't care what time it is, that's still gonna hurt.
Time isn't something Tony Smith is gonna have much of in the ring. I think this one will be over very quickly. It'll be Jon Jones all the way and then he can concentrate on his next fight which will probably be against some block called Steve Brown or Bob Taylor!
Traders:
Smith is an experienced fighter but it is hard not to agree with Freddie here. Jon Jones is in a class of his own and his opponent has been defeated 13 times already in his career. It does only take a moment for a bout to turn on its head in UFC – one lucky punch or kick can cause a huge upset – but that is not enough to go against the odds here.
We're going to keep this short and sweet like the match should be. Jon Jones will win convincingly in Nevada and we would be very surprised if the match-up goes the distance.
Feature match previews for this weekend
If you're interested in tips on our feature matches for the weekend, check out our in-depth previews below:
PREMIER LEAGUE: EVERTON vs LIVERPOOL, SUNDAY MARCH 3, 16:15, SKY SPORTS PREMIER LEAGUE (view all markets here)
Freddie:
The derbies just keep on coming! Liverpool may have struggled to break down United last weekend but my favourite bit of the whole match took place off the pitch and in the Sky Sports studio when Graeme Souness looked like he was going to kick off against the host. It was a classic Souness moment!
I was on a show with him once and we were challenged to an arm wrestle. I'm not sure if it's because he was stronger than me or because I didn't want to upset him by beating him but either way he won. They just don't make 'em like him anymore.
Liverpool would like a couple of players like him on the pitch for games like this one. The Reds will be desperate for a result here and I think they're gonna get it. Everton can't defend set-pieces and haven't got enough in attack to trouble Liverpool, who will win here. Souness will be pleased but I bet he doesn't smile.
Traders:
Everton are battling to turn their season around and a result today would go a huge way to assuaging the dissatisfaction of their fans. A 3-0 win at Cardiff proves that they have the ability to score but it is their propensity to concede cheap goals that has cost them this season.
Jurgen Klopp will be looking for a reaction to his team's lacklustre display against a United team depleted by injury last week and the atmosphere and tempo of a Merseyside derby should give them just the opportunity to do so.
We think Liverpool will come out all guns blazing and Everton will struggle to quieten the Reds' rock and roll football. We hate to say this but we agree with Freddie again here. And Graeme Souness too hopefully.
All-sport accas
Fancy following Freddie's flutter? His predictions of victories for Tottenham, Liverpool and Barcelona, plus Jon Jones to knock out Anthony Smith, can be backed at just under 13/1 as a four-fold.
Or if you think the traders are talking more sense, back a draw in the north London derby, wins for Liverpool and Real Madrid plus Jon Jones to knock out Anthony Smith, which is more than 27/1 as a 4 fold.
Acca Bonus up to 100% – Place a treble or higher across any sport and if it wins, we'll boost your winnings in cash. Remember to check that all your selections are higher than 1.50 (1/2). T&Cs apply.