Predicting the next leader of a political party is never an easy exercise.
Theresa May, Jeremy Corbyn, Ed Miliband, John Major and even Margaret Thatcher were all off the radar when they managed to overcome the odds and win enough votes to lead their parties.
As ever in the corridors of power, a day is a long time in politics and timing will play a massive part in determining the next Conservative leader.
In the United Kingdom the single most important political issue is Brexit, and May's position as head of the Tories depends heavily on the success or otherwise of negotiations with the European Union. Get a good deal for the UK and she can look forward to leading her party at the next election, but a bad deal or no deal at all will probably spell the end of her leadership.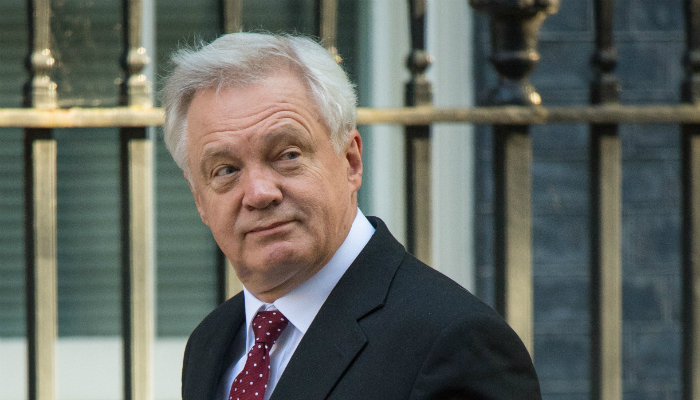 Boris Johnson is the 5/1 favourite to take the top job, but his reign as Foreign Secretary has been blighted by accusations of disloyalty to the PM, especially when he wrote his essay in The Telegraph about the future of the UK in a post-Brexit world. There have been repeated calls for May to sack the former Mayor of London, who pulled out of the leadership battle to replace David Cameron when Brexit chum Michael Gove entered the race.
Home Secretary Amber Rudd certainly has her supporters, showing loyalty to the Prime Minister and being far enough removed from the Brexit talks to keep her reputation untarnished should things go pear-shaped, while Jacob Rees-Mogg is a maverick backbencher at 8/1, but the person in the driving seat may well be David Davis at 6/1.
The Brexit Secretary looks to be the most likely candidate in the short term to replace May if she decides to walk away. Her conference speech in Manchester was designed to reassert her authority, but her message got lost in a spate of coughing fits, a mock P45 and misbehaving letters falling off the backdrop on stage, prompting more speculation about her future.
*coughs* pic.twitter.com/1b6CoW5Mrz

— Theresa May (@theresa_may) October 4, 2017
Davis has stayed above all the chatter of his personal ambition, but he is almost certain to stand if May is eventually forced out of office before Brexit takes place in March 2019, probably with more Cabinet supporters than the PM currently commands.
His hand will also be strengthened if he makes a success of talks with EU negotiator Michel Barnier, but should he fail the party may look towards fresh-faced candidates like Dominic Raab (14/1) or James Cleverly (22/1). Ruth Davidson, if she decides to enter Parliament, is also an interesting possibility at 12/1, but as things stand the ball is in Davis' court.
David Davis to be next leader of the Conservative Party @ 6/1
Check out the latest BetStars politics odds by clicking on the link